Gypsy Feast Event, London, 13 April 2019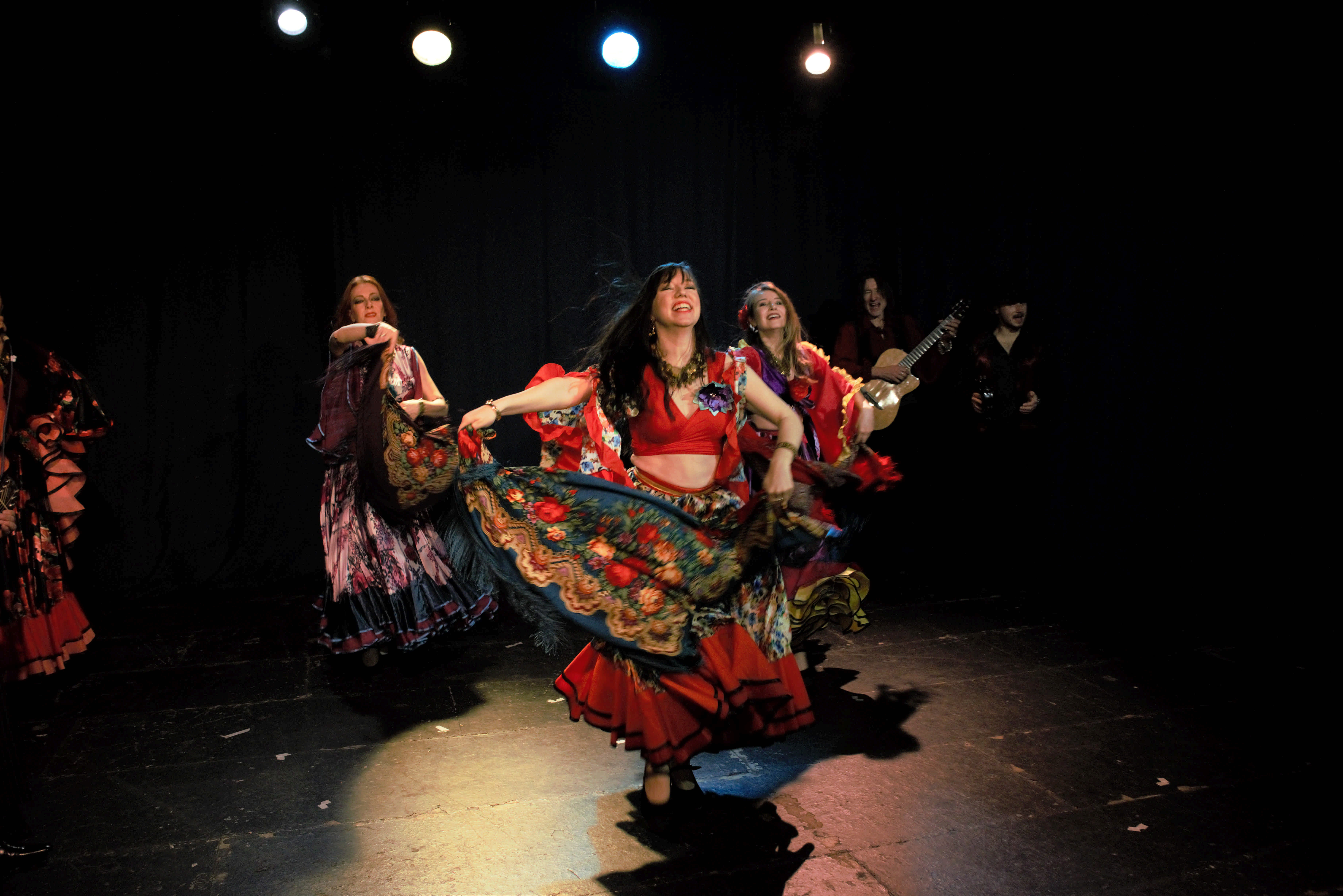 We organised a beautiful night of authentic Russian Gypsy Music & Dance at the Wine Bar based in the heart of London on the 13 April 2019. It cheered everyone up and lit the fire in people`s hearts.
Favourite Russian Gypsy songs, colourful shawls and waves of skirts, fiery Gypsy dancing, silver ringing tambourines, a magic sound of a 7-string Russian Gypsy guitar and Gypsy Violin – guests experienced all of this with us that evening. Yagori Gypsy dance and music group took everyone on an unforgettable adventure!
People who joined us for a Gypsy Feast,  immersed themselves in the magical atmosphere of a Gypsy celebration, and danced the whole evening!